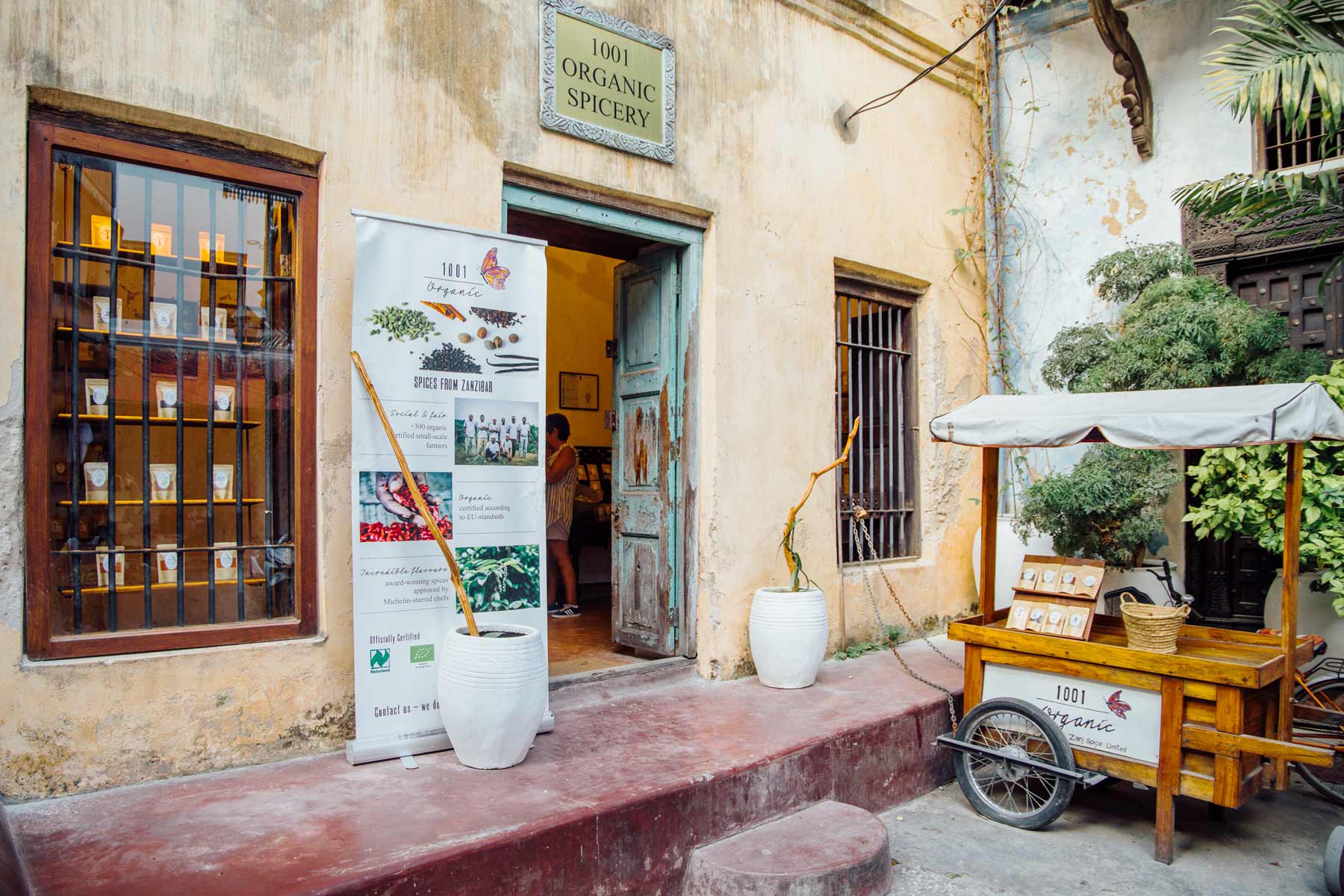 Sell spices with added value
A Sustainable Partnership
We believe that social justice is a non-negotiable value. At 1001 Organic, we work directly with local small-scale farmers in Zanzibar, Tanzania to produce fresh, organic spices through fair collaboration. Our spices are sustainably grown in the tropical forests of Zanzibar and come straight to you. Support our development-focused work and carry our retail products in your shop.
Why is 1001 Organic the ideal addition to your shop and product portfolio?
By collaborating with us you contribute directly to the well-being of our farmers
You help us scale our social enterprise and increase the number of farmers in our community
You enlarge your product portfolio with the freshest and incredibly flavourful spices directly from the source without any middleman
With the mission of our social enterprise in mind, we offer very competitive pricing for the given quality
Join the new modern spice trade and connect directly with the spice growers of Zanzibar.
Bring the best spices in beautiful state of the art packaging to your shelves and make a positive impact on our planet with 1001 Organic
New product packaging
Our new, top modern packaging is here. They bring a new level of elegance, convenience and sustainability for our products. The new packaging is fully recyclable, light protected and keeps the spices optimally fresh. The elegant tropical maritime design is an eye-catcher in every kitchen, the perfect hostess gift and invites you to daydream for 1001 taste experiences. The well-known artist, Kera Till, has designed an illustration exclusively for each variety, which adorns the lid.
At the same time, we have expanded our product line to bring you 20 fair trade, incredibly tasty spices directly from our farmers in Zanzibar and from the mainland in Tanzania. Follow us on Instagram for more information and be the first to know when the next addition to our product range is available. Don't miss this opportunity to bring the best spices to your shelf and make a positive contribution to the planet with 1001 Organic.