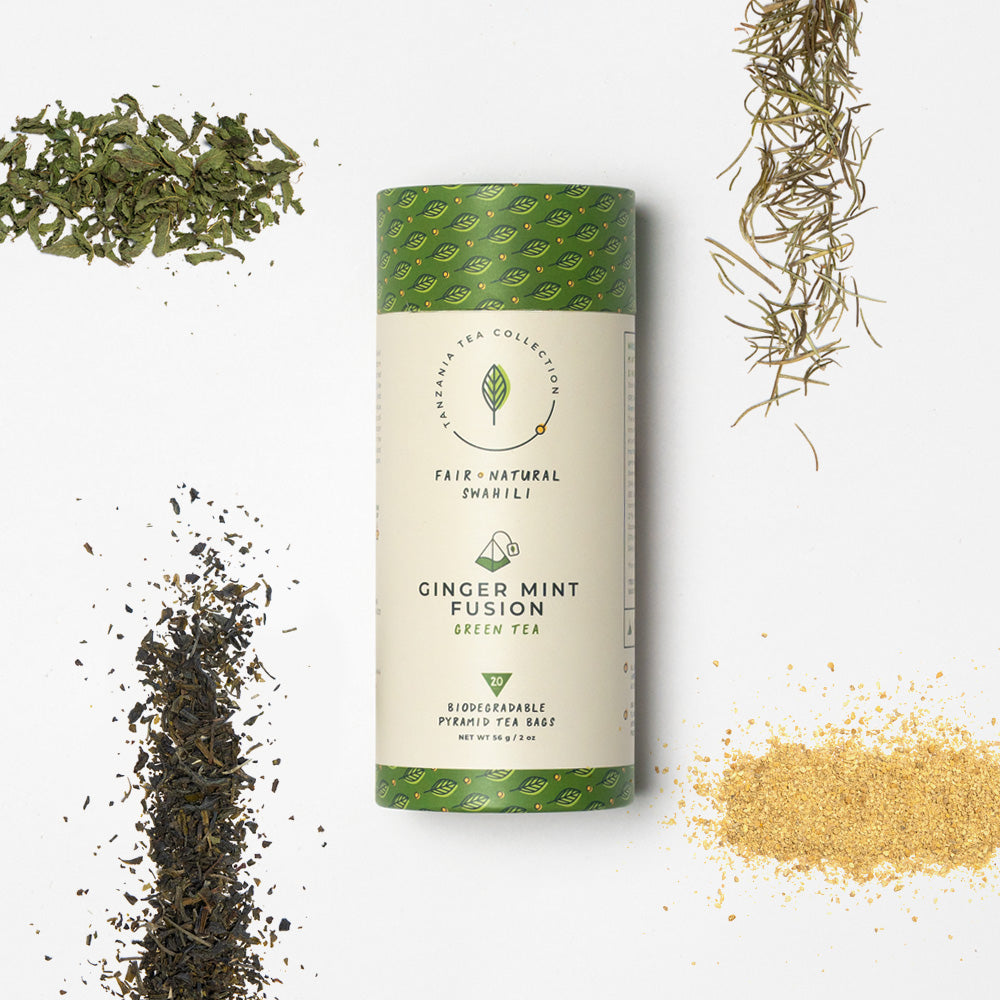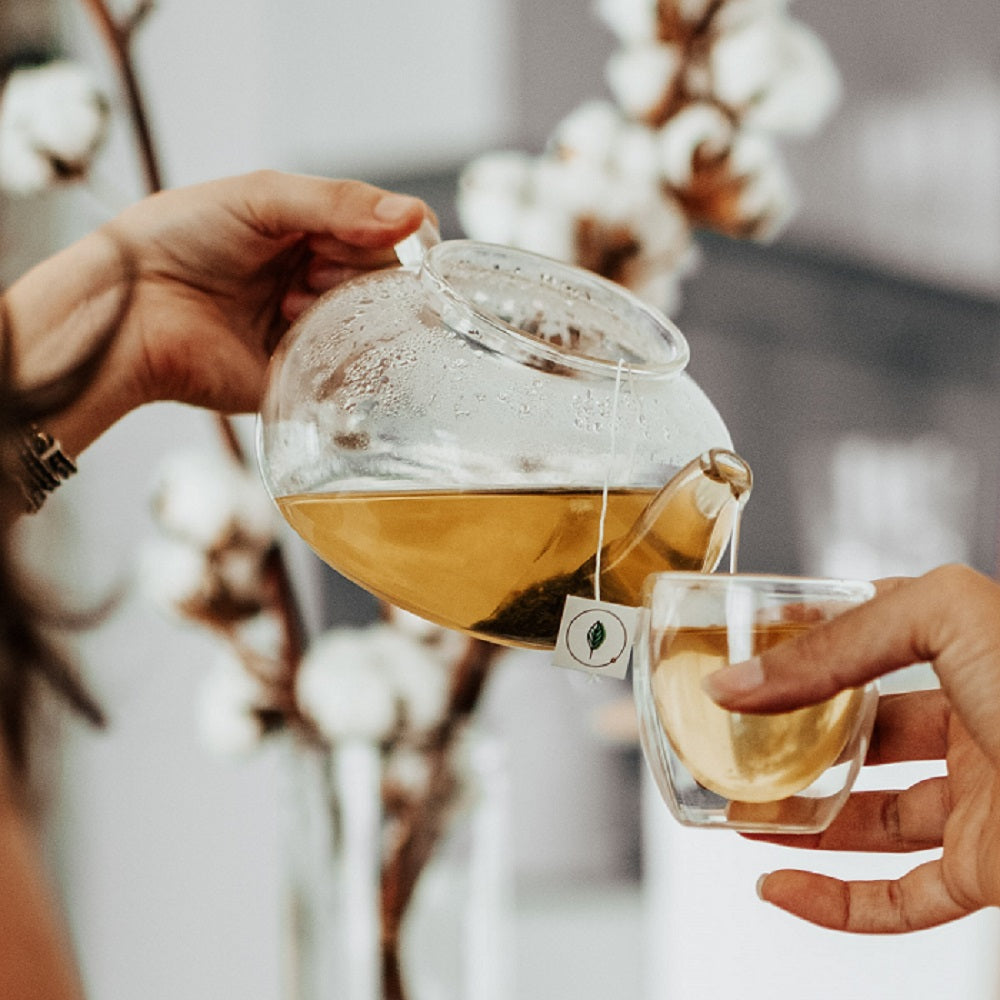 KAZI YETU Ginger Mint Fusion Tea Tubes
An exotic herbal blend with hibiscus, star anise, and ginger, perfect for evenings of relaxation.
Content: 20 pyramids (bag)
Gourmet products directly from the origin! In our Friends Corner we offer a platform to selected Tanzanian companies to offer their products directly and without intermediary trade in Europe. The focus is on befriended social enterprises with quality products for international gourmets. 
Kazi Yetu promotes African products that are traceable, organic, ethical and innovative.

Goods exported from Africa are predominantly processed, branded, and packaged abroad, minimizing economic benefits in the country of origin and leading to inequalities in trade and wealth.

To address this global problem, Tahira Nizari and Hendrik Buermann founded a social enterprise called Kazi Yetu ("Our Work" in Swahili) in 2018 with a focus on local value creation in Tanzania.
As a social enterprise, Kazi Yetu reinvests a large part of its profits in job creation and women's economic empowerment.


Share